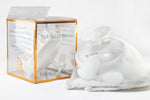 How to care for your scalp

A lot of people don't realize that the health of your scalp directly impacts the growth and condition of your natural hair. By introducing a scalp-care routine, this will remove excess oil, product build up and bacteria from the scalp which then allows the hair follicles to strengthen and grow.


Clarifying shampoo
By using a clarifying shampoo, this will help to remove any product or mineral build up in the hair and scalp that can leave it looking and feeling dull and lifeless. We find that our clients who live in areas of very hard water are prone to this most, so we will always recommend introducing this product into their routine.

Use a clarifying shampoo once a week or once every two weeks depending on how often you wash your hair as it can be drying on the hair and is not to be used every wash. Always follow this up with a hydrating conditioner or mask on the hair.

Scalp Scrub
A scalp scrub will exfoliate your scalp getting rid of any unwanted flakes, while also boosting blood circulation through your entire head and strengthening your hair follicles, encouraging healthy hair growth from the root.  
Scalp Oil
Oils play an important role in protecting hair from regular wear and tear. Oiling hair regularly reduces hygral fatigue or the swelling and drying of hair.
Oils protect the follicle from surfactants by filling the gap between cuticle cells.

Oils have fatty acids that help replace lipids in the hair. These are lost due to chemical treatments, styling, or even pollution. Lipids play a very important role in making the hair look and feel healthy. They help maintain the shine and gloss of hair.

Oil helps strengthen the hair shaft, especially in case of frizzy and dry hair. It's most beneficial when the oil is left in the hair overnight.

A Suitable shampoo
If your scalp issues are ongoing there are a number of specialized scalp shampoos, which you can use on a regular basis to help with this. They will help to rebalance the scalp's PH and natural oils.
If you suffer with dandruff rather than a flaky scalp once in a while, go for an anti dandruff shampoo which will gently cleanse to normalize & soothe the scalp and slows down the reappearance of dandruff.
If you find your scalp extremely irritated and itchy, go for a calming shampoo which gently cleanses and counteracts feelings of discomfort or tightness on the scalp to leave it soothed and comfortable.
We cannot recommend the Nioxin Scalp Recovey range enough , even after one wash clients notice a massive difference.     


Scalp brush
You will thank yourself once you invest in one of these! They exfoliate the scalp from any build up leaving it feeling squeaky clean, while also stimulating the scalp and hair follicles promoting healthy hair growth. Aswell as the practical aspect of a scalp brush, they are extremely relaxing when used. For a spa like treatment from home pair it with a nourishing scalp oil!

Dry Shampoo
While this last point may surprise you, it is probably one of the most common reasons for poor scalp health and that is regular use of dry shampoo. It leads to clogged pores which does not allow the hair follicles to breath and grow and can also result in a dry and itchy scalp.
Don't despair though, as we all love to skip hair wash day every once in awhile you can still use dry shampoo every now and again but just remember this point and to always use a salon professional brand.